RDC & Remittance Processing Applications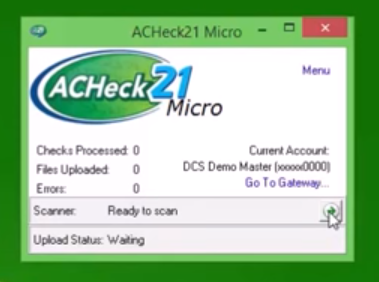 Fast, Flexible Remote Deposit Capture,
Customizable via API
With ACHeck21 Micro, you can take advantage of the convenience of remote check deposit, but in a much faster, more automated way. ACHeck21 Micro also lets you integrate with your bank faster than other solutions. Additionally, ACHeck21 Micro is lightweight, easy to install, and enables customization with a SOAP API.
Learn more about the ACHeck21 Micro remote deposit capture application.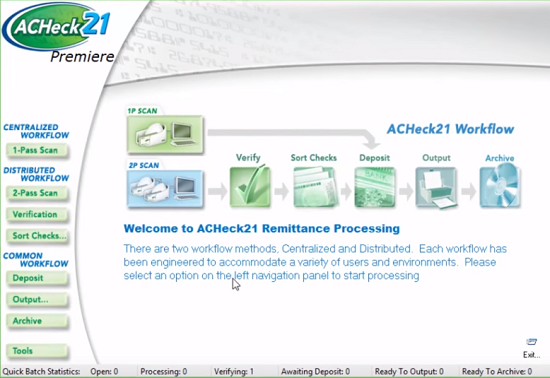 Check Imaging Remittance Program that Effortlessly Reduces Costs
ACHeck21 Premiere equips your business with a full suite of processing capabilities to streamline even the most complex remittance operations. ACHeck21 Premiere Intelligent Routing dynamically reduces your costs by converting eligible checks to ACH, and non-eligible checks to Check 21. Quickly scan multiple document types and reduce costs by automatically identifying which items can be converted to ACH.
Learn more about the ACHeck21 Premiere check imaging remittance program.
Full Service Payment Processing
Integrate ACH & Check 21 Payments Processing Solutions with FinTech Cloud
FinTech Cloud enables you to quickly and easily process ACH and Check 21 payments. With the API, you can seamlessly integrate payment processing functionality, providing a cohesive experience for users. Offer check, ACH, or verification products, and develop the functionality to best serve your customers, such as online bill pay.
National Check & Currency Relies on ACHeck21 for High-Volume, Secure Processing